Latisse is the only FDA Approved prescription treatment for thinning lashes.
As we move into the home stretch of the Oscar race and the nominees are preparing to cram themselves into their finest formal wear, They're also partaking in the annual onslaught of gifting suites.
Who are some of your favorite LA based companies that have taken part in your suites?
Some of our recent clients include Kinky-Curly, an LA based hair company, and jewelry designer Melli Inc., A great interior designer is Jen at Jeneration Interiors, Archipelago Botanicals is a fabulous line of candles, and just recently we worked with a fabulous cooking school called Epicurean School of Culinary Arts, as well as food delivery service Freshology. And My new new favorite spa is KOAN Center.
What Are You Waiting For?
LATISSE is the first and only FDA approved prescription treatment for hypotrichosis used to grow eyelashes, making them longer, thicker, and darker.  Eyelash hypotrichosis is another name for having inadequate or not enough eyelashes.

O2 Intraceuticals Hyperbaric Oxygen Infusion
Ideal for all skin types
This revolutionary skincare program uses hyperbaric oxygen technology at the skin's surface to infuse hyaluronic acid hydrators, essential vitamins, antioxidants, and other revitalizing ingredients into the skin. Increased oxygen pressure on the surface of the skin accelerates absorption of nutrients products in to the skin. With just one treatment, the skin will be instantly lifted, plumped, and hydrated. It is a must before any special red-carpet event!
Follow Claire through her 16-week lash journey with LATISSE®. Listen to what she has to say about the LATISSE®experience — and her new longer, fuller, darker lashes.
Cosmetic Procedures Up Overall, Steady for Teens
Rhinoplasty, Breast Reduction, Hair Removal Most Popular Procedures Among Teens

By Katrina Woznicki
WebMD Health News
Aug. 3, 2010 — The number of cosmetic surgeries performed is rising overall, but the percentage of people aged 18 and younger choosing cosmetic procedures has remained relatively unchanged over the past decade. That's according to a trends report of 2009 statistics from the American Society for Aesthetic Plastic Surgery (ASAPS).
The report showed that the most common cosmetic plastic surgical procedures for teens were rhinoplasty or nose reshaping, followed by breast reduction, correction of breast asymmetry, gynecomastia, in which breast development occurs in boys, and chin augmentation — often performed with rhinoplasty to achieve a balanced look in the face. The most common nonsurgical cosmetic procedures among teens were laser hair removal and chemical peels.
Among the report's other findings:
There were 145,094 procedures in 2000 performed on people aged 18 and younger, representing 2.5% of the total; in 2009, there were 203,308 procedures representing 2% of the total. Last year, there were 2,953 breast augmentations performed on people 18 and under or 0.9% of the total number of breast augmentations performed, suggesting teens are carefully screened prior to undergoing the procedure. Lipoplasty procedures, or lip enhancement, declined between 1997 and 2009 from 2,504 to 1,559, respectively.

Nearly 10 million cosmetic surgical and nonsurgical procedures were performed nationwide among all age groups in 2009, a 147% increase from 1997, when tracking of the data first began. Botox   is the most common nonsurgical procedure and tends to be performed on older patients and breast augmentation  is the most popular surgical procedure, according to the ASAPS. For teens, cosmetic surgery both surgical and nonsurgical, may provide a positive effect on physical and emotional development, says the ASAPS. However, all patients, and teens especially, must undergo a careful screening and evaluation.
ASAPS guidelines encourage physicians to:
*Evaluate a teen's physical maturity, because operating on a structure not fully developed could interfere with growth.
*Evaluate the teen's emotional maturity and discuss realistic expectations with the patient.
ASAPS guidelines also encourage patients and their families to:
*Check credentials. Patients should look for American Board of Plastic Surgery certification, and if the physician operates at a private practice, the practice should be formally accredited. Surgeons should also have operating privileges at accredited area hospitals for the same procedures they offer at outpatient settings or private physician offices.
*Discuss the risks and recovery times. Teens and their families should be informed of and understand the risks associated with surgery as well as any physical limitations during the postoperative recovery times.
Healthy young skin contains collagen that gives it volume, flexibility and strength. As part of the aging process, your own natural collagen breaks down, diminishing facial volume. This loss of elasticity and volume results in the wrinkles, facial lines and skin laxity that rob your skin of its youthful appearance.
Welcome Back Your Own Natural Collagen
The ideal way to achieve wrinkle reduction is by replenishing lost volume. With RADIESSE® wrinkle filler, you welcome back your own natural collagen to smooth out the signs of aging. That's because RADIESSE wrinkle filler's unique formulation stimulates collagenesis – the production of new collagen – which results in increased volume for natural looking wrinkle correction that may last a year or more in many patients. It's also why more and more cosmetic surgeons, estheticians, and other medical professionals are choosing RADIESSE wrinkle filler for long-lasting facial rejuvenation.
The RADIESSE wrinkle filler difference:
Stimulates the body's own natural collagen production
Instantly corrects wrinkles
Results that may last a year or more in many patients
Now FDA approved to enhance patient comfort1 with lidocaine mixing
In just one syringe, many patients can achieve long-lasting youthful results. And now you can ask your doctor about the RADIESSE treatment option that significantly improves comfort. Because treatment with RADIESSE wrinkle filler is simple, quick, comfortable and convenient, with immediately visible results that last, more and more people are discovering that it is the natural choice for maintaining a more youthful appearance.
New Anti-Cellulite and Laser Lipolysis Adjunct Delivers Results
SmoothShapes® XV Heats Up Market for Non-Invasive Body Shaping
April 21, 2010 –
Breaking new ground in the battle against cellulite, Elemé Medical Inc.
launched new SmoothShapes® XV, at the American Society for Lasers Medicine and
Surgery in Phoenix, Arizona last week and will debut the system to plastic surgeons April
23, at the American Society for Aesthetic Plastic Surgery. "The original SmoothShapes
has proven itself as the first medical approach to treating cellulite that delivers long
lasting visible changes in creating smoother and tighter looking skin. This new system
increases heat deposition in the fat cell three times faster while maintaining higher
temperatures at the treatment site so I'm looking forward to the potential for even better
results with fewer treatments," explains, Kenneth Beer MD, PA, a Board Certified
Dermatologist and Dermatopathologist with practices in West Palm Beach and Jupiter,
Florida.
Based on the company's proprietary Photomology® technology, which treats cellulite by
combining dynamic laser and light energy with mechanical manipulation of vacuum and
massage, this second generation device is portable and has 50% more power for a
quicker, more reproducible procedure. The new system has also been enhanced to assure
clinical consistency among treatment providers, offering a single treatment setting,
audible treatment guidance and an interactive training screen to answer questions and
provide basic clinical training.
"Consumer demand for non-invasive body shaping continues to grow," says Nancy
Briefs, President and CEO of Elemé Medical which manufactures SmoothShapes XV.
The device is co-marketed and sold by both Elemé Medical and Osyris Medical USA, a
subsidiary of Osyris Medical, Lille, France. Ms. Briefs explains, "In a recent survey of
physicians this consumer demand was validated by the physicians who said that the two
largest categories in which they planned to purchase new equipment and grow their
business were cellulite and laser lipolysis.*"
– more –
Many physicians have incorporated SmoothShapes into their laser lipolysis protocols and
the popularity of these new combination therapies is growing. Miles Graivier, MD, Board
Certified Plastic Surgeon from Atlanta developed some of the early protocols for
combination body shaping. He says, "We can now improve our overall body shaping
results while decreasing the patient's post treatment bruising, swelling and pain
management. We believe the combined therapies are allowing us to deliver a new level of
body shaping results to our patients."
About Elemé Medical:
Elemé Medical Inc., headquartered in Merrimack, N.H., is dedicated to providing marketleading
technology in all areas of body shaping. SmoothShapes® system with pioneering
Photomology® technology is a medical device with FDA clearance to market. The
Company's name, when spoken phonetically, suggests "lasers, medicine and aesthetics."
For more information, please visit: www.elememedical.com.
About Osyris Medical U.S.A.:
Osyris Medical U.S.A. is the U.S. subsidiary of the international leading medical laser
company, Osyris Medical. Based in Dallas, TX, Osyris Medical U.S.A. provides the
world's leading medical aesthetic devices focused on current and emerging technologies
in skin tightening, skin rejuvenation and body contouring.
Microdermabrasion (often referred to as Microderm) is a family of cosmetic procedures popular in medical spas in which the dead outermost surface of the skin is partially or completely removed by light abrasion, to remove sun-damaged skin and to remove or lessen scars and dark spots on the skin.
The procedure is not very painful and requires no anesthetic. Microdermabrasion can be used medically for scar removal when the scar is raised above the surrounding skin, but is less effective with sunken scars. . Microdermabrasion can also be used for treatment of acne, but must be repeated periodically to be effective. Microdermabrasion should not be used on patients who have taken the medication Accutane in the previous twelve months.
Different methods include mechanical abrasion from jets of zinc oxide or aluminum oxide crystals, fine organic particles, or a roughened surface. Particles are removed with a wand/handpiece through which the abrasive particles come. [1] The term dermabrasion itself refers to the more severe medical procedure carried out under general or light anesthesia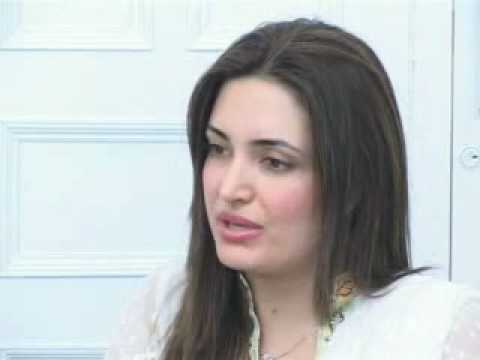 Jane Iredale is the president and founder of Iredale Mineral Cosmetics. She was the first to supply the aesthetics industry with a full-line of makeup based on minerals and the first to see the potential of offering physicians a makeup that was good for the skin. She has worked with world-renowned plastic surgeons and dermatologists in the development of her line and lectures all over the world on its benefits.
Before she formed her cosmetics company in 1994, Jane Iredale's background had been in film, theatre and television. She started as a casting director working in television commercials with models like Lauren Hutton, Jaclyn Smith and Cybill Shepherd and then in film and television with actresses like Susan Sarandon, Glenn Close, and Sarah Jessica Parker. Among many others, she worked with Francis Ford Coppola on The Outsiders, Steven Spielberg on The Color Purple and all major television networks, as well as the BBC.
She then formed her own production company and produced over fifty programs for PBS and HBO. Two of her feature films were named by TV Guide as the best films of their respective years. One was awarded the coveted George Foster Peabody Award. She also won an Emmy for a film series on which she was the writer.
When she moved from film to theatre she was nominated for a Tony Award for the Broadway musical Wind in the Willows, the show that brought fame to Vicki Lewis and Nathan Lane.
Throughout her career, she has worked with the best makeup artists in the field. She has seen at first hand that true makeup artistry comes not from trying to make a face conform to the latest fashion trends, but from enhancing the wearer's natural beauty and, as a result, allowing her personality to shine.
Her experience in working with women whose careers depended on a clear complexion has allowed her to see how skin disorders and sensitivities not only threaten careers but can also destroy self-confidence. This is what led her to develop a makeup line that could contribute to the lives of women by aiding the health of the skin.